Meet the Team
Kirkstall Precision Employ a team of highly educated, dedicated and passionate people.
Adam Thornton - CEO & Technical Support
Adam is a highly accomplished leader with a wealth of experience in the precision engineering industry. As the CEO of KPE, a renowned contract engineering company, he has demonstrated exceptional skills and expertise in driving business growth, fostering innovation, and delivering outstanding results.
Iqbal Bahia - Managing Director
As Managing Director, A British Sikh, stands as a prominent figure whose manufacturing leadership inspires many. His journey, deeply influenced by his Sikh faith and identity, shapes his work ethics and leadership style profoundly. A proven 35-year global track record in business development, having successfully implementing business management systems globally.
Joining the business in 2023, Clare has over 22 years quality experience in both the fast-paced Consumer Goods and highly regulated Medical Device industries.
She brings with her key skills in quality management systems, internal and external auditing, supplier approval, continuous improvement, root cause analysis, project management and regulatory compliance.
Clare's focus at Kirkstall is to maintain compliance, customer satisfaction and to ensure all aspects of quality are maintained throughout the process.

Craig Dowling - Manufacturing Director
15 years experience specialising in modern manufacturing techniques applying all the principles of lean manufacture and continuous improvement.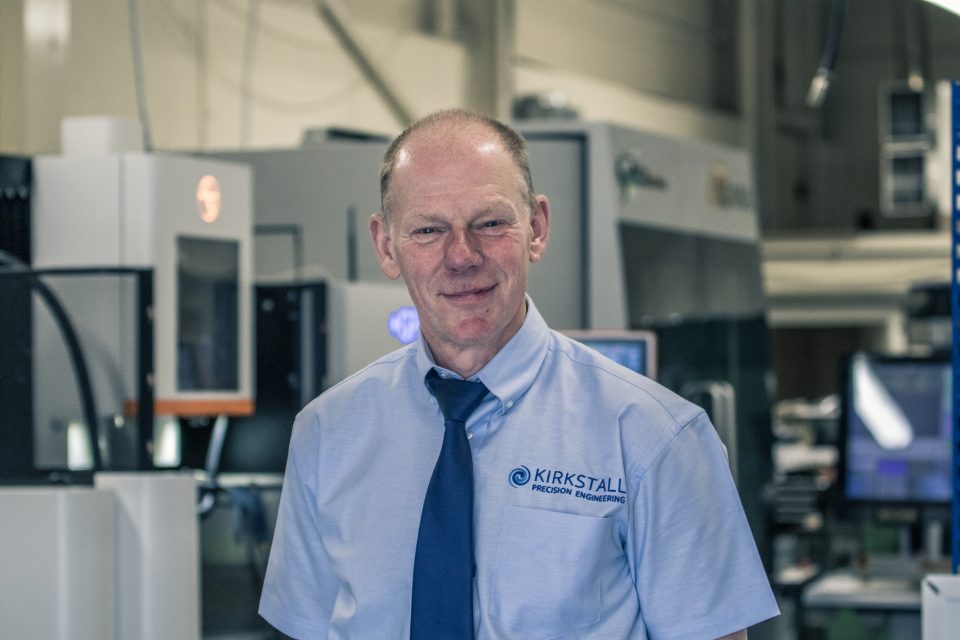 John Thornton - Technical Sales
Over 40 years experience in precision engineering and design. John is highly recognised in the medical sector by most blue chip companies as a market expert.
Jeremy Wisner - Planning Manager
We were delighted that Jeremy chose to join us in 2022 – having initially assisted KPE as the lead external consultant during the implementation of our Access Factory Master ERP system. Jeremy had been particularly impressed by the depth and quality of the implementation and the vision of the KPE leadership team. With more than thirty years' experience with a range of manufacturing SMEs in sectors as diverse as Medical, Aerospace, Motorsport, Textile and Pharmaceutical, he now brings to our team a hybrid skillset, having direct experience in hands-on operational roles and a particular expertise with Integrated business systems and Business Intelligence applications – both of which are key to supporting our planned future business growth. These aspects are all brought together in his role as Planning Manager, having responsibility for producing and maintaining the production schedules for our growing manufacturing resources.